RollFlex initiates the crucial innovation step for NanoSYD from laboratory research in thin films towards industrial production of smart components.
– Prof. Horst-Günter Rubahn, Director (NanoSYD)
Spotlit: Organic solar cells and thin films
The Nanoscience Centre SDU NanoSYD is located at the Mads Clausen Institute of the University of Southern Denmark in Sønderborg. The centre focuses on the development of sustainable energy solutions in the form of flexible solar cells and LEDs, among other things. Our substantial experiences with the growth of organic molecular thin films as well as our strong expertise in the fabrication and material characterisation of devices build the grounds for our research and development activities within sustainable energy solutions.
Unique technology for the production of sustainable energy solutions
In 2016, Danfoss PolyPower has donated a unique, complete roll-to-roll print machine to SDU, which facilitates the fabrication of devices in m² size. Moreover, the Mads Clausen Institute hosts a fully equipped ISO5 cleanroom as well as a cluster deposition system for the fabrication of sustainable energy solutions that is unique in Denmark. Apart from electrical characterisation, the device morphology can be characterised on large scale and on time scale of molecular movements by using a Helium Ion Microscope (the only one in Denmark), and with a superfast camera on the basis of ultrafast light pulses. Both the fabrication and the characterisation of the devices can hence be carried out by SDU NanoSYD directly.
Current projects constitute the foundation
In the production of sustainable energy solutions, SDU NanoSYD reverts to experiences from other current and recently finalised projects. For example from the EU network THINFACE (FP7 Marie Curie ITN, 2013–2017) and the cross-faculty university R&D cluster SDU 2020 (Horizon2020, 2014-2017) in which MCI is lead partner, but also from the regional INTERREG 4A project eMOTION (2011-2015). All these projects focus on the upscaling of devices from mm² to cm², which provides valuable experiences for the RollFlex project.
Innovation activities with companies
During the RollFlex project a cross-border innovation project centre will be established which, for the benefit of regional companies, will deal with the realisation of sustainable energy solutions. This will also happen by including the section Innovation and Design Engineering at MCI that puts special emphasis on establishing new collaborations with companies by innovation activities.
Co-workers in the project
Horst-Günter Rubahn
Prof.Dr.rer.nat.habil, Head of Institute,
Project Manager
Risk & Quality Management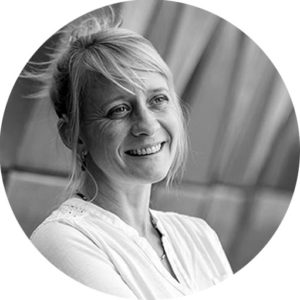 Zora Rubahn
MA in International Business Communication & Communication Design
Project Co-ordinator
Communication & reporting
Morten Madsen
PhD in Functional Materials & Nanotechnology
Assoc. Professor, Project Manager
Development of R2R processes and solar cells; development and implementation of courses.
Jani Lamminaho
Engineer
Optimisation of the R2R processes and further technology development for new collaboration with industry.
Jakob Kjelstrup-Hansen
PhD in Nanomaterials, Assoc. Professor
Establishment of cross-border partnerships with companies and R&D projects.
Bhushan Ramesh Patil
PhD student
Development of large scale solar cells; participation in further education activities.
Save
Save
Save
Save